Over the last five years, I've worked with many different groups within Microsoft to improve and enhance the user experience as well as envision the expression of a brand in transition. We needed storytelling. We needed consistency. We needed to connect with their customers in new and helpful ways. Lindsey Hency was the incredibly talented Senior Designer behind these layouts. Here are a few examples.
Every project at Microsoft needed to be responsive, and at the time, it was the Office team's first foray into responsive web design. By taking a mobile-first approach, my team delivered best-in-class responsive designs that were also on point from a brand perspective.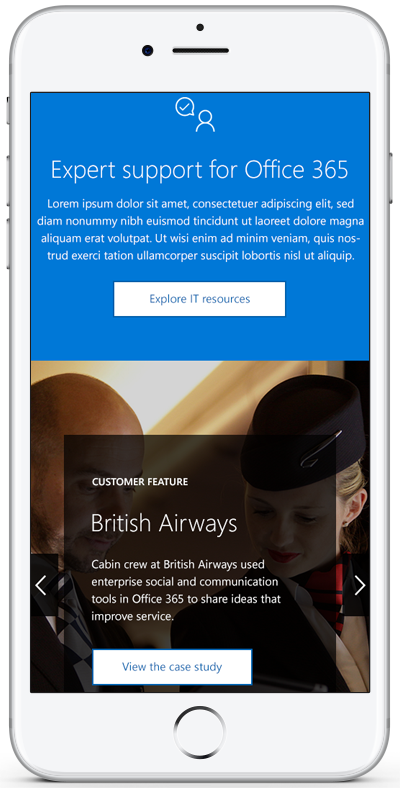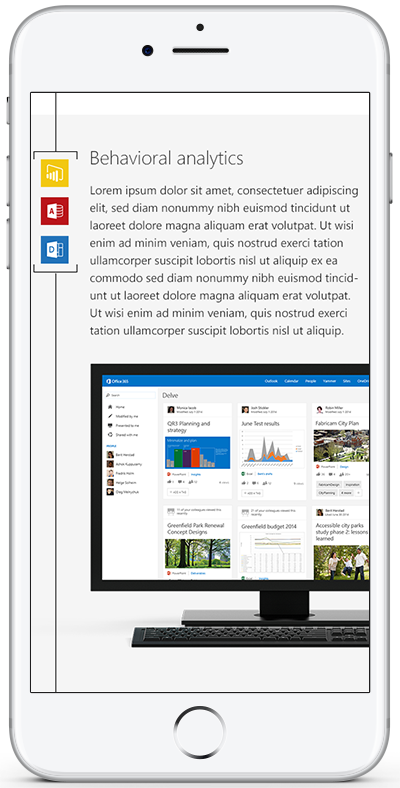 One of my favorite projects with Microsoft was re-imagining their ITPro experience. We organized the content around the deployment process, honing in on the stages customers go through as they integrate Office 365 into their business.